Nuclear Stories is a new and innovative educational platform about the risks and human impact of nuclear weapons and nuclear energy. It is developed by Docmine, a Swiss-based creative studio.
The platform contains a 65-minute long animated documentary (yet to be released), a series of short manga stories, and an exciting social media campaign.
Nuclear Stories presents a journey around the world with stories from every continent about the nuclear horror. In a unique combination of animation and documentary these stories show how the power of nuclear fission has led people over the past eight decades to take incalculable risks and put the health and lifes of millions of people at stake.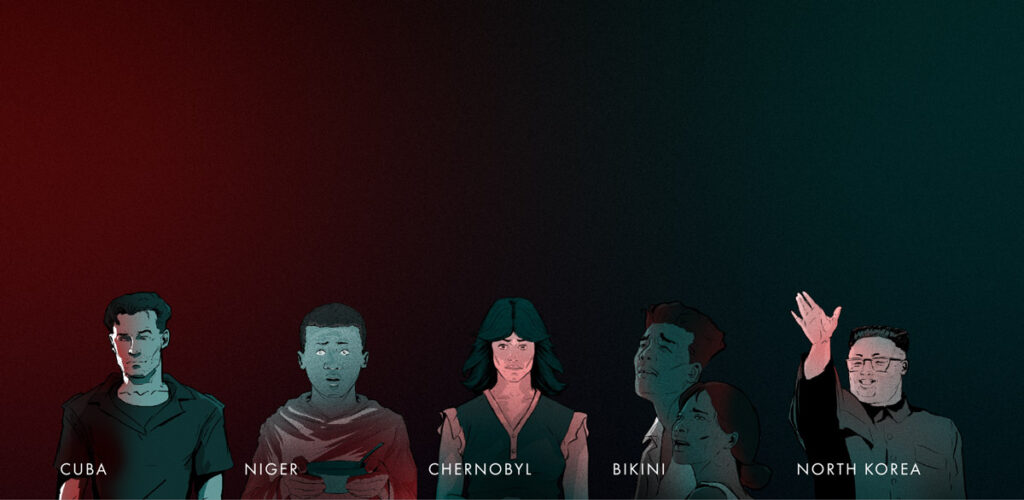 "We see this as a wonderful tool for engaging more (especially young) people in the peace and nuclear disarmament movement," say Marzhan and Vanda, the conveners of Youth Fusion.