In July 2022, Youth Fusion is launching the second cohort of our virtual internship programming.
During the upcoming three months, Irena, Ivan, Ryan, and Mélusine will help Youth Fusion grow, while developing their own Action Projects.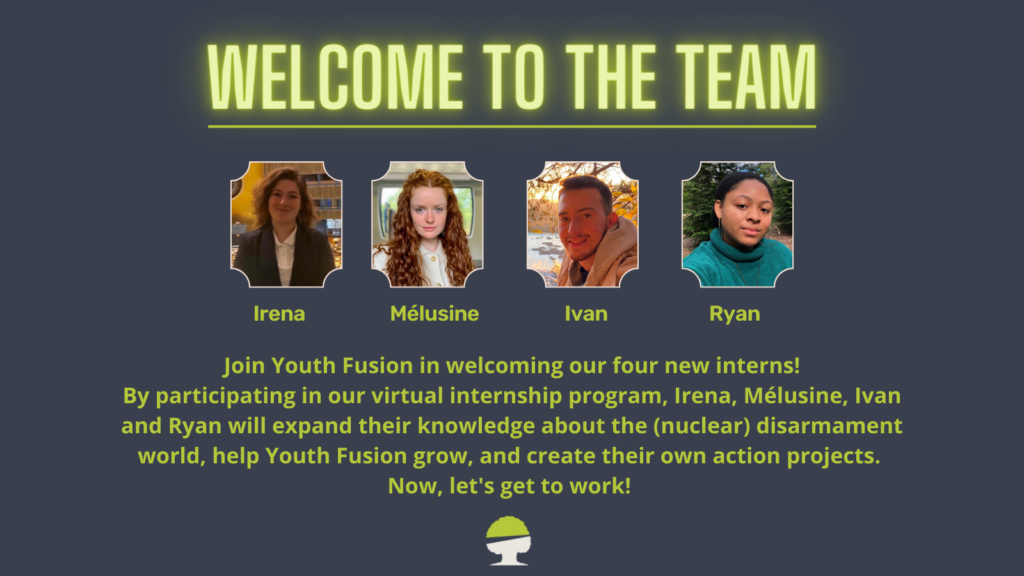 To learn more about our internship programming or to apply for an internship with Youth Fusion, click here.