Nuclear Games is a new and innovative educational platform about the risks and human impact of nuclear weapons and nuclear energy. It is developed by Docmine, a Swiss-based creative studio and produced in the English and German languages. Youth Fusion, along with Physicians for Social Responsibility Switzerland and the Basel Peace Office will facilitate its distribution and promotion, including the organization of virtual screening events and other activities. 
The platform contains a 65-minute long animated documentary, a series of short manga stories and an interactive "web-documentary."
Nuclear Games is a journey around the world with stories from every continent about the nuclear horror. In a unique combination of animation and documentary these stories show how the power of nuclear fission has led people over the past eight decades to take incalculable risks and put the health and lifes of millions of people at stake.
The starting point for this documentary are the Olympic Games 2021 in Japan. It tells five stories from the nuclear chain – from uranium mining to nuclear reactors to the bomb.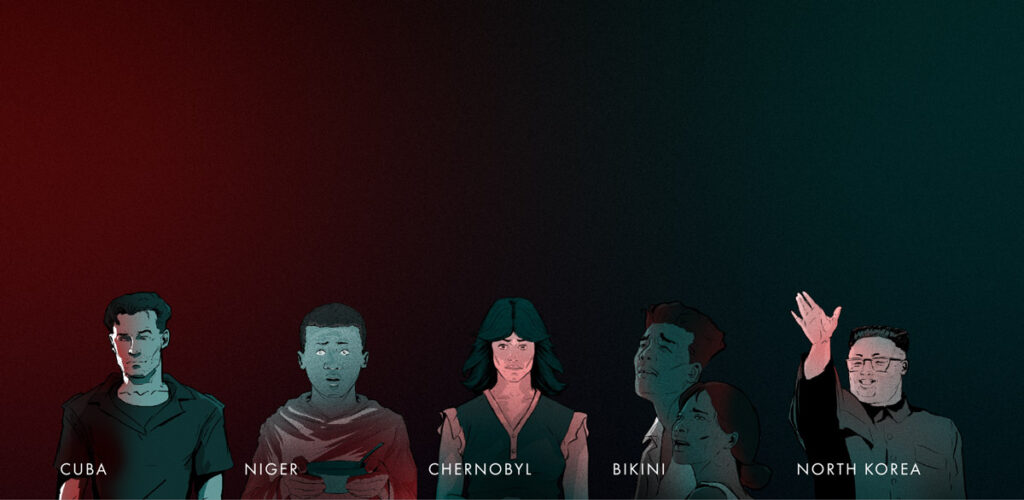 "We see this as a wonderful tool for engaging more (especially young) people in the peace and nuclear disarmament movement," say Marzhan and Vanda, the conveners of Youth Fusion. 
Nuclear Games will be available for virtual screenings and as a web documentary from the start of the Olympic Games in summer 2021.
The initiative was featured on Swiss TV 1 on June 27 (in Swiss-German) and will be publicly launched in a global event on July 23, just prior to the opening of the Olympic Games.
We invite you and/or your organization to learn more about, and participate in, Nuclear Games by booking an online screening of the animated film. To do so, follow this link. 
PS: Don't forget to follow NUCLEAR GAMES on social media!
Watch the Swiss TV 1 program discussing all things nuclear weapons & energy and Nuclear Games!
Original audio is in German, auto-subtitles in virtually any language are available.
Interested in more? Check out the official Nuclear Games Flyer:
The Official Launch of Nuclear Games: